We are now offering double rewards (up to £500 extra*), for referring your friends to live at Nido for the 2020/21 academic year. This is a limited time offer, do not miss out!

This is how you can start earning. ??
If you:
Refer 1 friend – you get a £200 voucher instead of £100
Refer 2 friends – you get a £400 voucher instead of £200
Refer 3 friends – you get a £600 voucher instead of £300
Refer 4 friends – you get a £800 voucher instead of £400
Refer 5 friends – you get a £1,000 voucher instead of £500
Refer 6 friends – you get a £1,100 voucher* instead of £600
Refer 7 friends – you get a £1,200 voucher* instead of £700
And so on…
For each booking made, you'll receive a VEX voucher that can be spent with more than 150 retailers (including Amazon!).
Think of all the amazing things you could order. ??
*T&C's apply. The extra reward per Referrer is up to £500.
HOW TO CLAIM YOUR REWARD:
When your friend is booking, he/she will need to add YOUR FULL NAME plus 'RAF-XL' in the promo box at checkout. We'll then make sure you receive your voucher once your friend has checked-in. All referees (friends of the Referrer) must be new residents and have not lived at Nido previously.
TO BOOK YOUR ROOM:
OR
WHAT CAN YOU SPEND YOUR REWARD ON?
You can spend it across 150 retailers, it's entirely up to you. But just to name a few…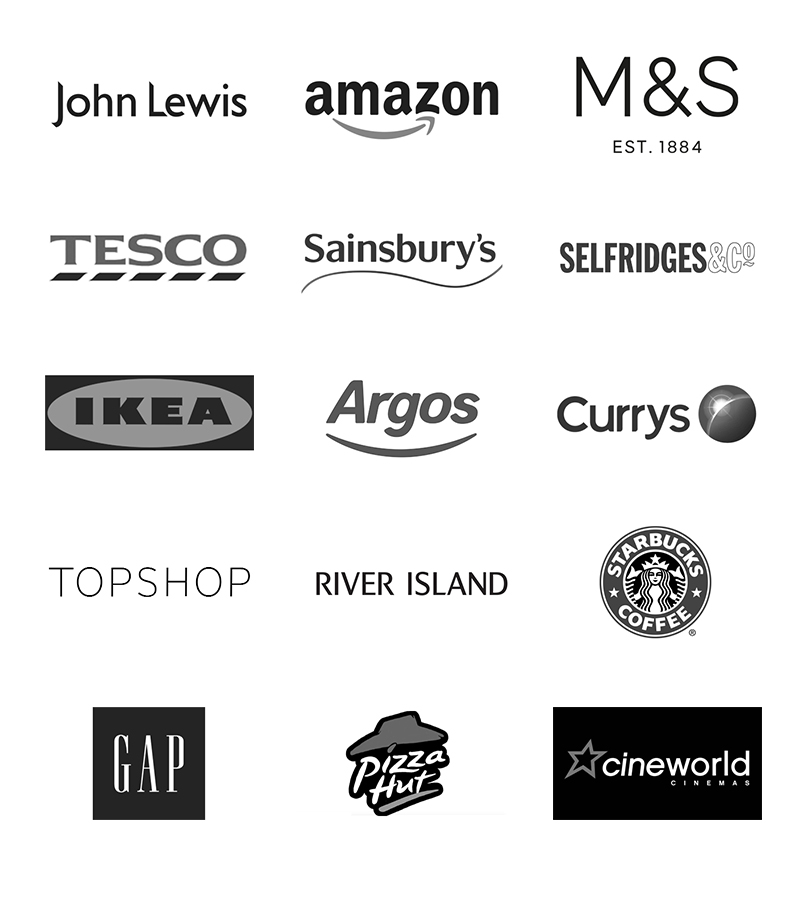 TERMS AND CONDITIONS – REFER A FRIEND XL PROMOTION
PLEASE READ THIS CAREFULLY
REFER A FRIEND TO STAY AT NIDO AND RECEIVE DOUBLE THE REWARD WHEN YOU BOTH BOOK FOR 2020/21
– The 'Referrer' must be a current 2019/20 resident or a newly booked resident for 2020/–21. Agent referrals are not applicable for this offer.
– The friend or 'Referee' should be a NEW resident and not have previously resided at Nido Student.
– To be eligible for the voucher, bookings must be confirmed, and all required payments must be received. The rewards will be handed out 60 days after the friend or 'Referee' has moved in.
– The reward consists of either a VEX multi voucher or an Amazon voucher.
– Applicable to bookings made through the Nido Student online reservations system, for a minimum contract of 44 weeks, via telephone or in person at one of the Nido Student residences, subject to availability.
– Valid for all bookings made between 28th August 2020 and 30th November 2020 for the 2020/21 academic year at any Nido UK locations. Both parties must have signed the terms & conditions online and received a confirmation email for the promotion to be valid.
– To be eligible for the double reward, the 'Referee' must enter or quote the 'Referrer's' full name plus the code 'RAF-XL' in the promo box when making the booking online, by phone or in person, or have something in writing from a Nido staff member, in order to be applicable, before the campaign end date.
– The student must ensure the email address used on the Nido Portal is up to date. If you fail to inform us of changes to your contact details, we will not be held liable for communications that you do not receive from us which could result in the voucher not reaching you.
– Any outstanding offer enquiries must be made by Friday 20th December 2020.
– Should a booking that is made via a recommendation be cancelled, then the offer will be deemed null and void.
– Nido Student will not be held liable for any lost/misplaced vouchers.
– Nido Student reserves the right to terminate, amend or extend this promotion at any time.
– Offer relates to new student bookings at Nido West Hampstead, Nido Castle Hill, Nido The Walls, Nido Haigh Court, Nido Stepney Yard, Nido The Bridge, Nido Union Square, Nido Heritage Court, Nido St James, Nido Haymarket, Nido Boyce House, Nido Arundel House, Nido Barnard Point, Nido Alliot House only.
– These Terms & Conditions are in conjunction with those on the online booking system found on our website.