We are big on community, so we are offering a £150 voucher when you book with three friends or more for the 2020/21 academic year.
WHAT CAN I SPEND MY REWARD ON?
From talking to our residents, we know that you like to have plenty of choices, so there are over 150 retailers you can spend the voucher with – a few examples below. You can either choose to spend all with one retailer or split it across multiple.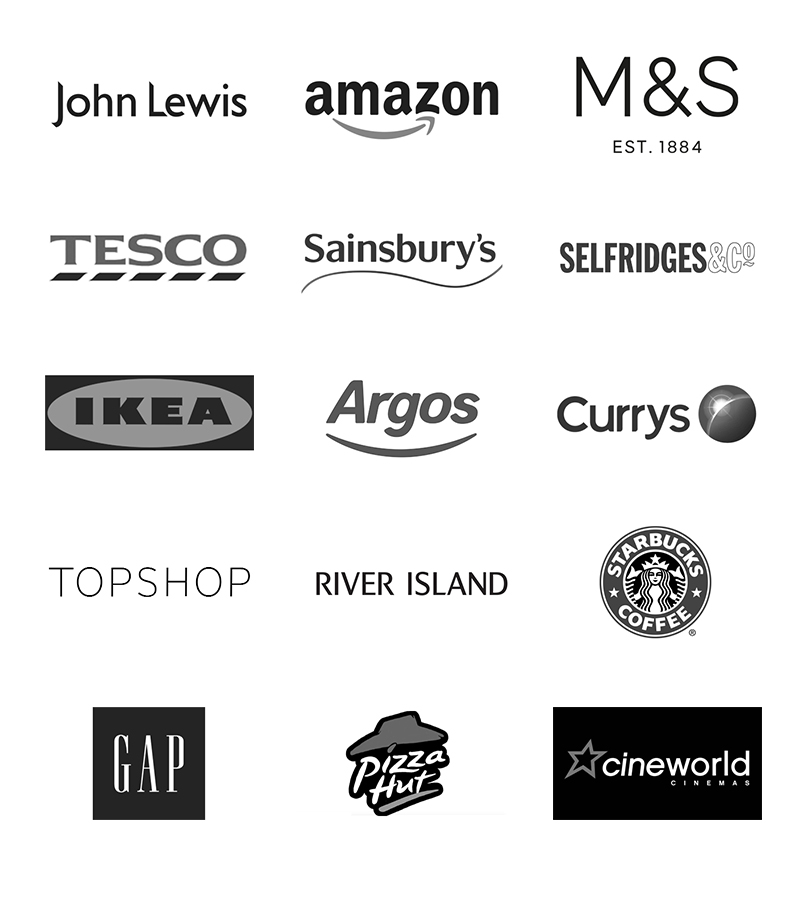 TO CLAIM YOUR FREE VOUCHER:
• Choose the perfect room and apartment for you and your friends
• Click 'RESERVE YOUR ROOM' on our website
OR
• Call us on +44 (0) 207 1000 100 or email us at bookings@nidostudent.com
When booking simply enter 'GROUP150' along with the names of each person in your group, to get the £150 voucher.
Now, the exciting part… find your room:
TERMS AND CONDITIONS:
Please read them carefully.