Our residents are some of the most interesting and innovative people from around the globe. We feel very privileged to share their stories of ambition and success with you.
Email us on marketing@TheNidoCollection.com to share your story.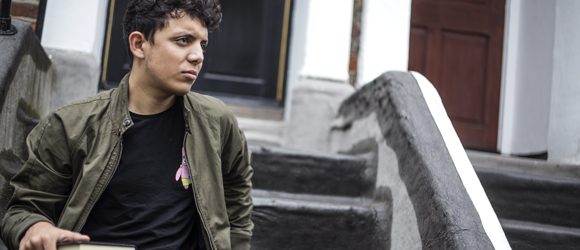 CHRIS ELTAIB
[ASPIRING MUSIC MOGIL]
Chris Eltaib is an aspiring Football Business & Marketing student, conducting his trade at the University of UCFB Wembley. He is easily one of the most creative persons you'll ever meet, with an incredible drive to succeed. A familiar face around the residence and overall bubbly character, Chris was christened 'Nine' upon moving across the hall from Thai-born flat mate, Ten.
At the age of 19, Nine started his own music agency with friend, Charlie Somauroo. Nine Music Management was born in their Nido apartment kitchen one evening after Nine took over the social media of aspiring musician and now co-founder Charlie, in turn becoming his manager. With Nine's business know-how and management skills and Charlie's musical knowledge, Nine Music Management looks to secure young hopeful artists and raise the publicity of their work and profiles, in an attempt to get them signed by more recognised and prestigious labels.
Starting a business in the music industry is not easy, and gaining the trust of musicians around you is another challenge they face. Nine overcomes this by focusing on the ambitions, projects and goals of each artist to create a tailored management plan for each client.
Nine Music Management is heavily involved with artists within the local West Hampstead area and continues to expand their client list. 'We have already learnt so much and look forward to the upcoming year to see where the business takes us and our musicians.'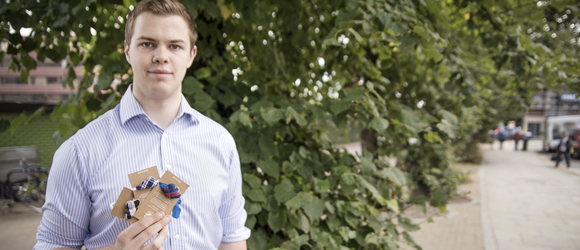 DAVID PORTER
[SOCIAL ENTREPRENEUR]
I'd like to introduce you to 'Once Upon a Doug', a social enterprise that supports struggling cotton farming communities in the Wardha region of India. Once Upon a Doug works to empower women in the region to earn a sustainable income by hand making 'Doug's'.
A 'Doug' is a handmade cloud accessory, made from up-cycled cotton grown by farmers in the region. The name 'Doug' translates as cloud in Marathi. It was chosen as a symbol of awareness as it represents the hardships that they face as well as the hope that they have for a better life – this is embodied by the silver lining sewn into each cloud.
As well as providing a source of sustainable income to the women of the Wardha region, any remaining money raised is reinvested back into community projects; meaning that 100% of all money raised goes directly to support those in need.
This empowering idea was started by David Porter, Nido resident and Business & Enterprise student at Pearson College, alongside other students at Pearson and partner organisations in India.
David and the team travelled back to India in April to meet with the women of the cause. David speaks very highly of the overwhelming positivity and hope that the group holds, despite the hardships they face on a daily basis. To help give back, visit reception to purchase your very own 'Doug' or visit WWW.ONCEUPONADOUG.COM.